Meet the Office of Religious & Spiritual Life
Interfaith Leadership Team
For the 2023-24 school year, the Office of Religious and Spiritual Life is being headed by a team of 5 interns and 11 Interfaith Student Leaders (ISLs). These students come from a variety of religious traditions, spiritual leanings, and secular perspectives. Interfaith Student Leaders are essential to religious and spiritual life. They develop weekly Community Reflection topics, lead retreats, host events, and much much more. To become an Interfaith Student Leader, make an appointment to meet with the Chaplain. Applications are accepted during spring quarter.
Meet the Chaplain!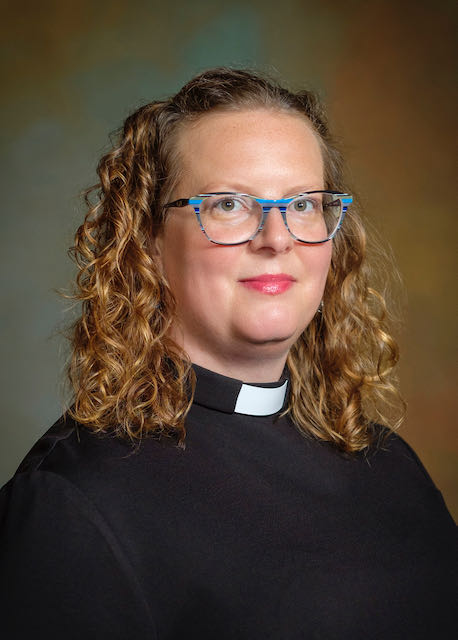 You can always reach Chaplain Liz on Teams or by email (ecandido@kzoo.edu). During the academic year, you can reach Liz at (269) 337-7361.
Reverend Dr. Elizabeth Hakken Candido is a graduate of K College '00, Harvard Divinity School and Chicago Theological Seminary. She is ordained in the Presbyterian Church (USA). Before coming to Kalamazoo College, Liz served as the Presbyterian Campus Minister at The Ohio State University and as an Associate Pastor at Worthington Presbyterian Church, OH.